What is Adrenal Fatigue?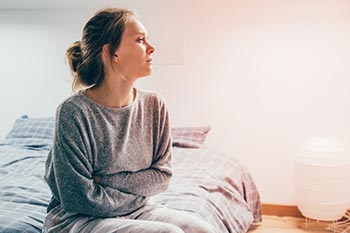 Adrenal fatigue is a term used in functional medicine that describes a collection of signs and symptoms that include fatigue, body aches, and digestive problems.
What Are the Symptoms of Adrenal Fatigue?
Some common symptoms of adrenal fatigue include the following:
Body aches
Cravings for sweet or salty snacks.
Digestive problems often leading to weight loss.
Low blood pressure
Low sex drive
What Causes Adrenal Fatigue?
When experiencing chronic bouts of prolonged stress, the adrenal glands will continue to make cortisol at the expense of the other hormones (estrogen, progesterone, and testosterone). This overstimulation of the adrenal glands and the hypothalamus and the pituitary gland of the brain (the master glands) can result in a lowered ability to produce cortisol correctly. This can lead to what is known as adrenal fatigue.
How Can Adrenal Fatigue be Treated?
An experienced adrenal fatigue doctor can create a treatment plan to best address your specific case of adrenal fatigue. It may involve the following:
A saliva test to help diagnose your adrenal stress index.
Cortisol samples to evaluate your body's response to stress.
A nutritional plan involving vitamins, minerals, and herbs to help build up your body's energy.
A customized plan to rebuild your adrenal glands and protect them from daily stressors.
---
Our Location
Annapolis Integrative Medicine
1819 Bay Ridge Avenue, Suite 180
Annapolis, MD 21403
Phone: (410) 567-0667
Serving patients in Annapolis, Parole, Eatons Landing, Hillsmere Shores, Highland Beach, Rolling Hills, Edgewater, and the surrounding Maryland communities.