What is a Heidelberg pH Test?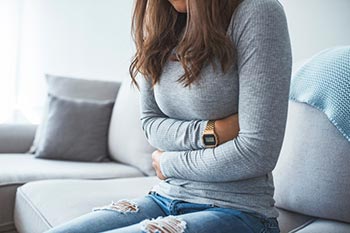 The Test will accurately verify the presence of a common digestive disorder.
The Physician will require a complete medical history before the Test.
There will be a Transceiver that is placed over the Patient's stomach during the Test.
The pre-test instructions will help achieve the most accurate results.
There is no discomfort during a Heidelberg pH Test. Patients are relaxed and comfortable.
The results are immediate, so the Physician may have the post-test consultation the same day.
A Heidelberg pH Diagnostic Test will accurately verify the presence of low stomach acid production, high stomach acid production, no acid in the stomach, dumping syndrome, acute or sub-acute gastritis, heavy mucus in the stomach, and pyloric insufficiency.
The Test is accomplished by measuring the time it takes for the acid-producing cells (parietal cells) in the stomach to produce the required hydrochloric acid. The strength of the acid (pH) is also measured during the Test.
Patients are required to complete a consent form for the Physician's office staff. If you have reservations about having a pH test, please discuss them with the Physician.
The Technician will calibrate the pH Capsule to ensure it accurately records the pH values. The Technician will then place a Transceiver over the Patient's stomach. The Transceiver receives and transmits the information from the pH Capsule and sends it wirelessly to the computer where the information is displayed. The nurse will rinse the pH Capsule and give it to the Patient to swallow with a sip of water. There is no discomfort during a Heidelberg pH Test. Patients are asked to relax and get comfortable while the Test is being done.
Results are ready for the Physician to review as soon as the Technician ends the Test. Many Physicians opt to have a post-test consultation as soon as the Test is complete. In many cases, the doctor will establish a treatment protocol on the same day. In many instances, after testing and treatment, Patients stated that they feel better and healthier in just two or three days.
---
Our Location
Annapolis Integrative Medicine
1819 Bay Ridge Avenue, Suite 180
Annapolis, MD 21403
Phone: (410) 567-0667
Serving patients in Annapolis, Parole, Eatons Landing, Hillsmere Shores, Highland Beach, Rolling Hills, Edgewater, and the surrounding Maryland communities.